Jailed gangster Lawrence Bishnoi has claimed responsibility for the killing of Sukhdool Singh, Khalistani leader and an aide of Khalistani terrorist Hardeep Singh Nijjar in Canada, reports claimed on Thursday.
Bishnoi is currently lodged in Ahmedabad on drug smuggling charges that are being investigated by the NIA. He is also an accused in the murder case of singer Sidhu Moosewala.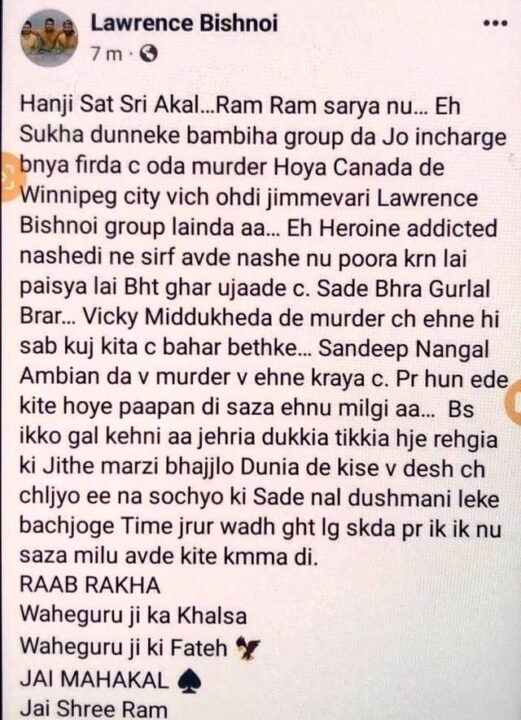 According to reports, Sukhdool Singh, who was wanted in India, was killed in an inter-gang rivalry. He had earlier escaped from his hometown in Punjab to Canada. In 2017, Singh obtained a passport and a police clearance certificate on forged documents to flee to Canada despite having seven criminal cases registered against him.
The killing of Sukhdool comes at the backdrop of growing tensions between India and Canada over the killing of Khalistani terrorist Hardeep Singh Nijjar in Surrey, British California.
A diplomatic stand-off has put the ties between India and Canada further souring after Canada's Prime Minister Justin Trudeau leveled serious allegations against the Indian government saying that there were links between the latter and Hardeep Singh Nijjar, whom he called a "Canadian citizen". Nijjar was the chief of the Khalistan Tiger Force (KTF).